Tobias Kremkau is co-founder of the German Coworking Federation (GCF), in which he has volunteered since 2015. He is also co-organizer of COWORK, the largest BarCamp around coworking and new work in the German-speaking world. There is probably no one in Germany who has visited more coworking spaces and supported them with his advice than Tobias. In 2019, Tobias was named as one of the 100 most important young East Germans by ZEIT..

Jan Michalik: Tobias, after the lockdown in the spring, we now have another lockdown. How hard will the coworking scene be hit by it this time? Has there been any real recovery at all? 

Tobias Kremkau: I don't think the current lockdown will be much worse than the first lockdown was. There is no question that the situation is still not easy, but by now coworking spaces know what to do and how to deal with the new normal. However, to answer this question, one must also understand that the individual business models and fields of coworking spaces function very differently within this Corona pandemic. Therefore, it is not possible to make a general statement about this.
Some coworking spaces have seen growth in individual memberships as many people are now looking for a new work environment after being forced to work from home. The kitchen table then proves not to be the ideal workplace for many after all. However, there were also terminations, for example for team offices, but even for these, new tenants came in. This may have taken longer than usual, but it cannot be said that there is no longer any demand for coworking spaces.
What hits coworking spaces harder is the lack of booking business with meeting rooms and event spaces. Many customers don't dare to book at the moment and many bookings are also not feasible with the current constraints. That's why many coworking spaces don't know what will happen in 2021. I definitely expect some insolvencies. Interestingly, small coworking spaces come through the crisis better than some large spaces, as they have less fluctuation and a more loyal customer base.


"I think we all agree that the future of coworking spaces looks very bright, now the only question is who will achieve it." 



JM: And what strategy can now be used to protect against financial losses? 

TK: Coworking spaces are creative and try to adapt to the given circumstances. Due to the fragility of their business models, they need to diversify them and also develop new business areas. For example, spaces can be restructured or used differently; some coworking spaces are already doing this. Other coworking spaces are trying to develop entirely new business models. This does not always have anything to do with coworking, but often at least with the topic of flexible and mobile working.
Such models can make sense in the long term. However, it depends on how you use them. Whether one moves away from coworking or whether it might even benefit the coworking concept. New offerings can create a larger network of contacts that generates attention to the coworking industry. But there are also other strategies, such as developing consulting and coaching services. We all agree, I think, that the future of coworking spaces looks very golden. Now the only question is who will achieve that future.


"You can respond to this virtualization by creating the space for it."


JM: Technology and digitalization tend to be on the winning side of the pandemic. In the coworking scene, they already played a big role in making operations more efficient. How can technology help coworking operators in the pandemic? What promises has technology failed to deliver so far?  

TK: Digitally upgrading coworking spaces with new technology makes it possible to create a more efficient user experience. This made sense even before Corona, for example, to free up resources and work more efficiently. The time gained can be put to better use, for example for community management. But nowadays it also makes sense, as more non-contact service is possible, especially when there might be less staff on site anyway due to short-time work.
That's why coworking spaces that haven't been digitalized yet, I think, are struggling with it now at the latest. Because some analog processes were much more difficult to do this year or had been generally unreasonable, if not forbidden. Accordingly, digitization made sense before, but now it has taken on a whole new meaning.
Virtual events are an important development. They have now reached a whole new quality. I am active in the German Coworking Federation (GCF) and we organize COWORK once a year, which we held virtually in 2020. We even had double the number of participants than usual at the event. Of course, the interpersonal aspect was missing, but I am convinced that there will still be virtual events in the future. COWORK 2021 will also take place virtually due to the ongoing situation.
Coworking spaces could also benefit from this development by providing the infrastructure for such virtual events and turning their meeting rooms into small recording studios. There are already numerous coworking spaces with YouTube or podcast studios. So you can also respond to this virtualization by creating the space for it, where customers organize virtual events. After all, you can't just do that with a laptop from your kitchen table at home.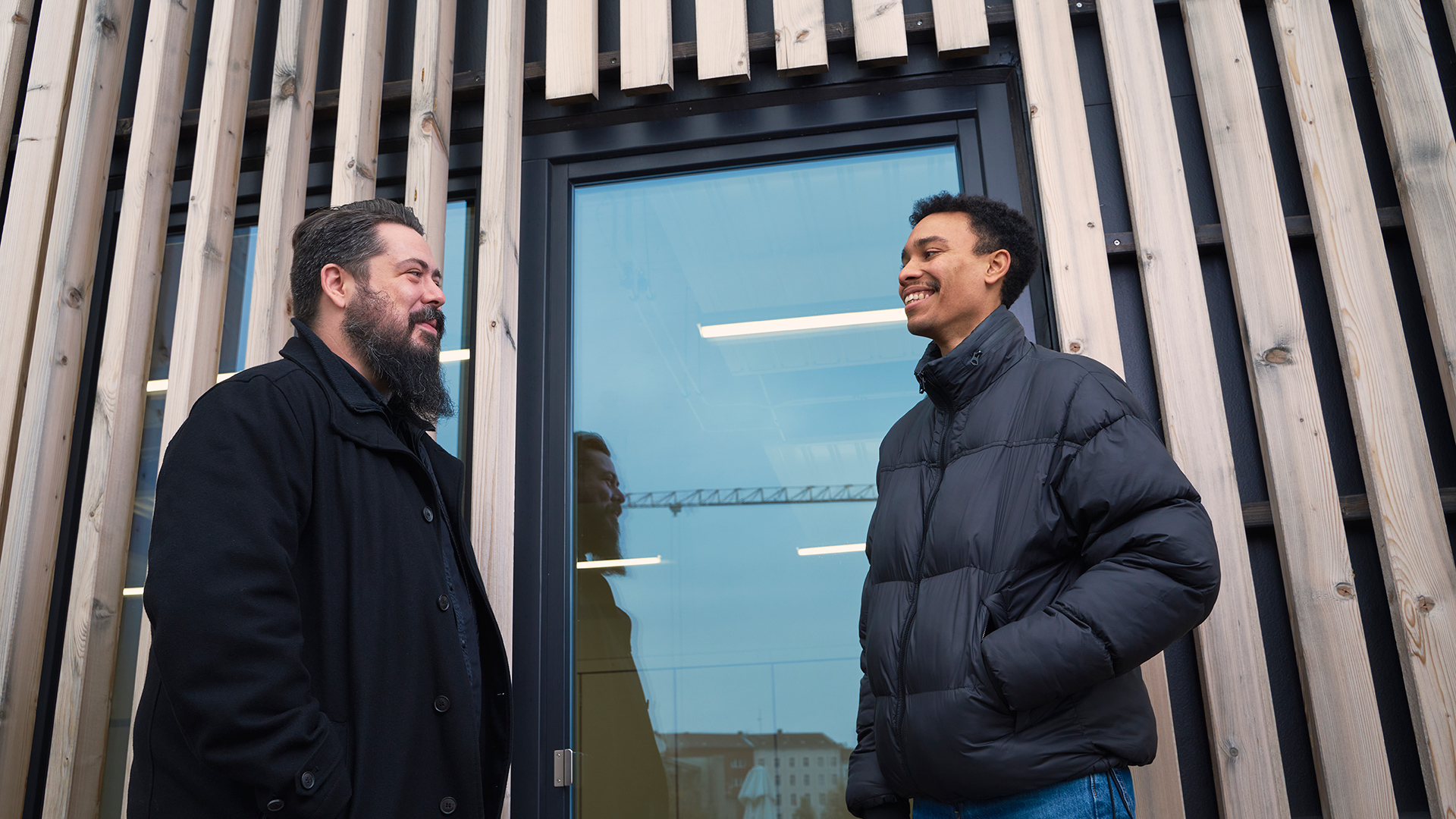 "In my opinion, everything superfluous can go virtual to create more time for the essential, and that is still togetherness."


JM: Maybe virtual reality in the next step? 

TK: Why not? However, I am not a fan of one-sided solutions. It should always be a mix. Of course, I can already imagine certain virtual reality elements in a coworking space. For example, that certain information is stored virtually in a room for guests. That could definitely make some processes easier. However, this is not to say that a coworking space no longer needs to have staff on site. I believe that everything that is superfluous can go virtual in order to create more time for what is essential, and that is still togetherness. The human element must not be forgotten.
"Every space should additionally become active and see which funding programs would be possible with the appropriate justification."

JM: At Sensorberg, we have received inquiries from spaces that have been approved for funding to continue their operations. With "NEUSTART KULTUR", the German government has launched a multi-billion dollar economic stimulus program for the cultural and media sector. Among other things, funding is provided for pandemic-related investments and projects in various cultural sectors. Among other things, the funding will equip the coworking and maker space "Abantu Kulturlabor" of "Freie Lernwelten e.V." in Jena with Sensorberg technology. What role do these grants play in the scene? Are these only individual cases or is money really being distributed with a watering can?  

TK: So far, I think these are isolated cases. I'm currently researching the topic myself because we have a working group on subsidies at the German Coworking Federation (GCF) and we are often asked by business development agencies what subsidies are necessary for coworking spaces. In fact, there are rarely subsidies for coworking spaces, they are just emerging. However, often the use of coworking spaces is subsidized and not necessarily the operation of a coworking space.
For example, in some communities, memberships for coworking spaces are subsidized by covering up to 50 percent of membership fees for the first year. But I also think the concepts you mentioned make a lot of sense because small coworking spaces are sometimes afraid of change. These only mean high-cost points at first, which are a deterrent, because you can often still run a small coworking space with an Excel spreadsheet. A cost transfer could make there more courageous.

"Employees should be given the freedom to choose when they want to work from where."  


JM: One consequence of COVID-19 will certainly be the new acceptance of the home office. The German Minister of Labor, Hubertus Heil, even wants to firmly establish the right to 24 days of home office per year with the "Mobile Work Act". What impact will this trend have on the coworking industry? 

TK: The coworking scene could definitely benefit from such a law! However, I would not limit this to home offices at all, but rather formulate it as a right to mobile working. I don't think the 24-day rule proposed in the draft law makes much sense, because it depends on the company and the person. Companies should be able to think more freely. But employees need a legal right that they can demand. However, it remains to be seen whether such a law will actually be passed.
But I expect many positive effects from such a law. People would have to commute less, which would reduce stress and traffic emissions. Maybe that's why an anti-commuting allowance, which makes commuting financially unattractive, makes more sense. And that's why the German Coworking Federation (GCF), in cooperation with the CoWorkLand cooperative and other partners, has called for a stay-home allowance that can also be thought of as part of a right to mobile working.
"Coworking should be seen here as a kind of service that is connected to functioning places in rural areas."  

 
JM: In your coworking Telegram group "Kremkaus Links" you can read more and more about rural coworking, i.e. bringing coworking also to decentralized rural areas. This is especially attractive for commuters to reduce travel distances and also employers could be more comfortable with staying away from the office in this case. Doesn't the new right to home office also reduce the importance of coworking in rural areas?

TK: I think it's actually on the rise. Coworking spaces are being developed where people live. And in rural areas in particular, coworking spaces can become part of the infrastructure in the marketplace. There is still the baker, the butcher, the kiosk and the space for mobile working. In smaller villages, there may be more offerings like a reading room in a library where you can work flexibly. In larger towns, there are larger coworking spaces, as more teams would possibly work here.
But coworking should generally be considered outside of metropolitan areas as a kind of service that could be connected to businesses and services that function in rural areas. I'm thinking of church community rooms that are unused during the day, municipal libraries or hotel lobbies. Coworking as a culture of togetherness works everywhere. It's just that you can't make money with it everywhere, which is why new ways are needed to make such an offer possible in rural areas as well.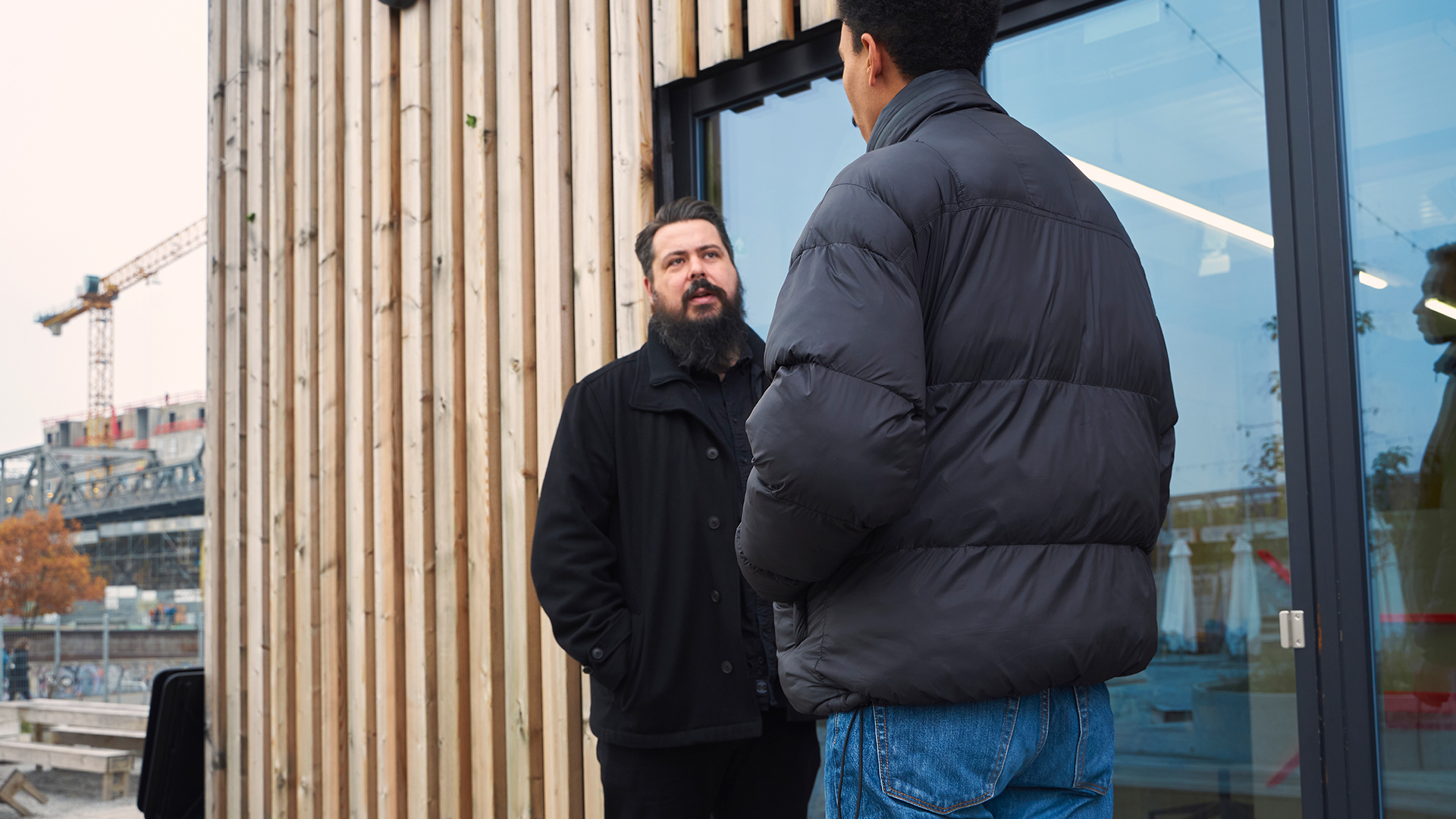 JM: Against this background, how do you assess the further development of the coworking market?  

TK: The market, I think, is going to clean up a little bit with the Corona pandemic. So we're going to see a few players give up this year. I'm afraid it's going to hit some very familiar names in the scene as well. But there will also be new coworking spaces popping up because it's not like people are afraid to start up anymore. In general, the market will certainly grow. At least for 2020, I can say that more coworking spaces were newly founded than closed.
Whether there will really be more coworking spaces in the peripheries of metropolises and in rural areas, we'll have to wait and see. But I personally believe in this development. But we will see more third places in general, even in the metropolises, because concepts are being sought that spread the risk across different business areas while still creating a quality of stay to give people a reason to go to a place. Coworking as a concept will take a leading role in this.

 

JM: Thank you for the great interview, Tobias.  

The interview was conducted by Jan Michalik.