The topic of digitalisation is experiencing renewed importance, especially in times of the Corona pandemic, also in the real estate industry. Instead of philosophising about whether the home office is replacing the office, we would like to take a closer look at this trend with an expert from the office property market. Andreas Goldau, member of the management board and commercial director of POLIS Immobilien AG, was kind enough to tell us about his practical experience on this topic.
POLIS Immobilien AG from Berlin, which was founded in 1998, acquires office properties in good inner-city locations in the most important office locations throughout Germany for its own investment portfolio and manages these properties itself. Investments are made in properties with concrete potential for value appreciation or secure cash flow, and increases in value are achieved through active management of the company's own properties, their conversion, modernisation, expansion, leasing and other measures. One focus is on the digitalisation of office workflows and processes as well as building management.
"We have recognised that it is becoming increasingly important to drive digitalisation forward"
Karoline Pantera: Hello Andreas, compared to many new share-, flex office or coworking providers, you have been successfully operating in the traditional office property market for more than 20 years. What role do these new utilisation concepts play for POLIS? How do you see the future of office property?​
Andreas Goldau: Hello Karoline, new utilisation concepts are indeed a highly topical and exciting issue. Even though with a few exceptions, we ourselves have tended to offer classic office space starting at 200 m² and our tenants are often tax consultants, auditors, or even a health insurance company, who rent the space on a long-term basis and use it exclusively themselves, it goes without saying that we regularly pursue and discuss modern utilisation concepts and their significance for our portfolio within the management. Within our leased spaces, there are corresponding usage patents with "open space offices" and individual offices. We have also recognised that in times of rapid change, which is certainly also a product of all-embracing digitalisation, it is becoming increasingly important to drive digitalisation forward at our company and thereby simplify processes and procedures in property management but also in the property itself and make them more agile.
In the future, the requirements for office properties will primarily lie in a high degree of flexibility of the space, adapted to dynamic working with variable working hours and local mobility. Furthermore, the issue of sustainability will have a greater influence on office properties.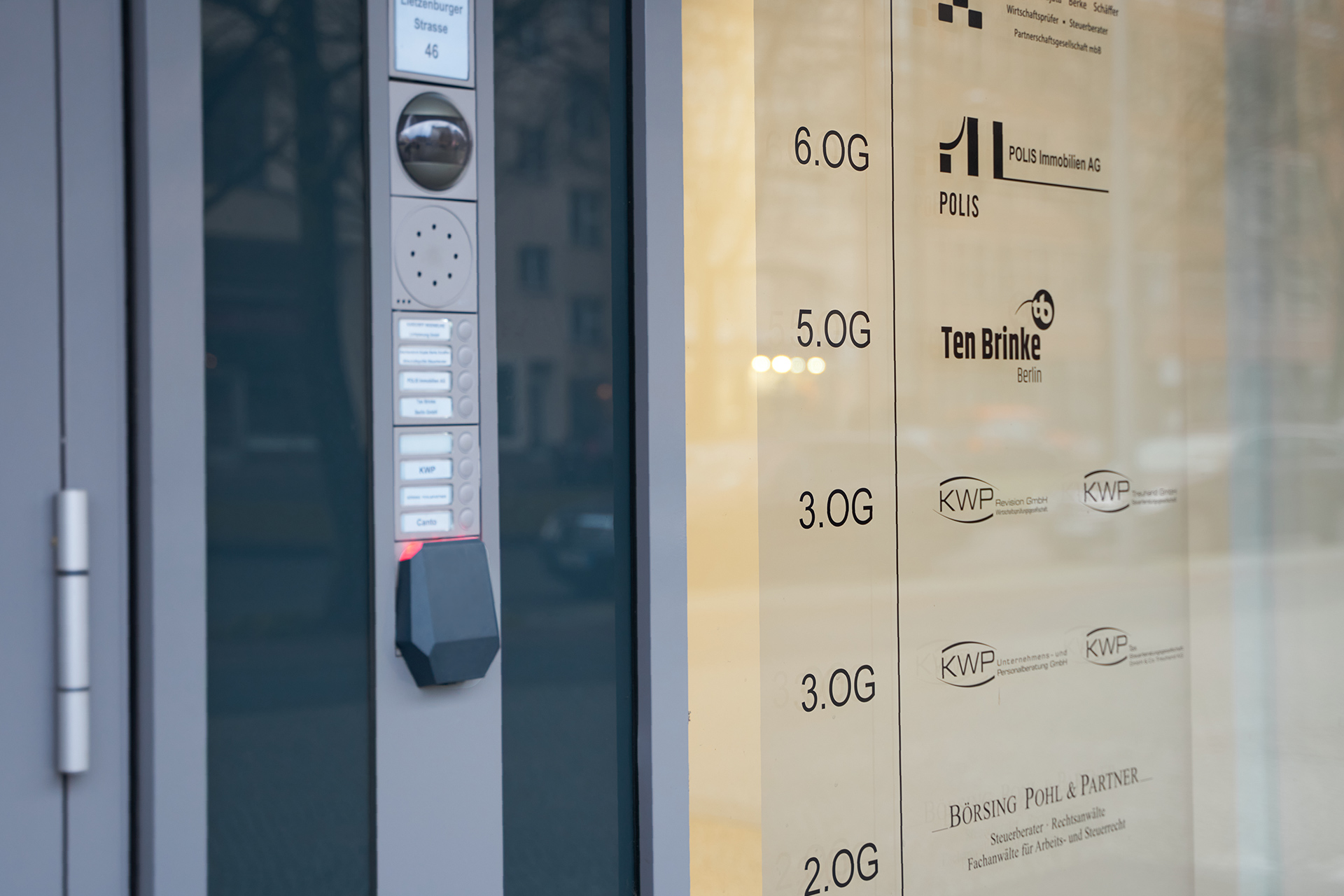 "We pay attention to the scalability of the product"
KP: Digitalisation is therefore an important issue. POLIS uses digital tools in many internal and external processes and also works together with several proptechs. For example, incoming invoices are recorded digitally and processed automatically, or robots are used for redundant tasks. In Lietzenburger Straße in Berlin, at the headquarters of POLIS Immobilien AG, you open doors with your smartphone, control elevator maintenance completely digitally and communicate with tenants via an app. Why is POLIS so committed to digitalisation? Where does your courage come from?
AG: We see great efficiency through digitalisation, e.g. in terms of cost savings and workload reduction for the landlord but also for the tenant. We recognised this added value early on and first check the real benefits of each innovation ourselves at our office location. We pay attention to the scalability of the product so that we can immediately implement it portfolio-wide if necessary.
In addition, we see ourselves as a provider of modern office space in which modern utilisation concepts and smart technologies play a role, and we want to be a bit of an innovator in the real estate industry.
KP: Digitalisation means change and this is initially met with resistance or misgivings by many users. Moreover, there are always cases where a new product sounds better on paper than in reality. What is the biggest challenge in the digitalisation of building management? Were there any problems and if so, how were they solved?
AG: The first challenge is to develop a concept that takes all aspects into account. The expectations and needs of the tenants, the management of the space and also the affordability are fundamental. A lot is possible with the help of intelligent technologies, but this also has a price and the costs for this must be earned through the rents. BIM (building information modelling) is an extensive topic here. These systems are set up at a certain price, but they also have to be constantly updated and maintained in daily operation, and this should be kept in mind. For this reason, the prior intensive elaboration of an overall concept is of great importance.
Currently, we have started with the installation of e-charging stations in our underground garages, after a 40-page concept was worked out, all information was collected and all sides were intensively examined. We usually start with a corresponding pilot project.
"We want to be a bit of an innovator in the real estate industry"
KP: You have been in constant exchange with your tenants for many years. How have tenants' demands changed in recent years concerning digitalisation?​
AG: We regularly conduct tenant surveys. The tenants expect first and foremost that the rental space and the corresponding management function smoothly and that a contact person is available if necessary. Here, for example, we had tested an app-based ticketing system with forwarding to our facility manager and received very good acceptance as well as feedback. However, the exchange platform also integrated into this app had no added value for the tenant community because the employees of our tenants are already sufficiently networked via their own communication channels. The idea of a cross-tenant exchange like a social network is rather not used in our office buildings. It is conceivable that the need would probably be greater in buildings with a large campus or in residential properties.
KP: A framework agreement was signed with Sensorberg this year, which aims to ensure that the use of Sensorberg access control or smart metering is examined for all buildings in the POLIS portfolio in an upcoming modernisation. To what extent is data protection and data security a decisive criterion when selecting a partner for building digitalisation? What needs to be taken into account?​
AG: The issue of data security is a very important topic that we also take very seriously at POLIS and is a decisive criterion in the selection of our partners. When using digital solutions, e.g. those from Sensorberg, the data of the users of our buildings is collected, so it must be ensured that sensitive data is handled in accordance with data protection regulations. This is the prerequisite so that ultimately the acceptance and thus the benefit of these solutions can succeed.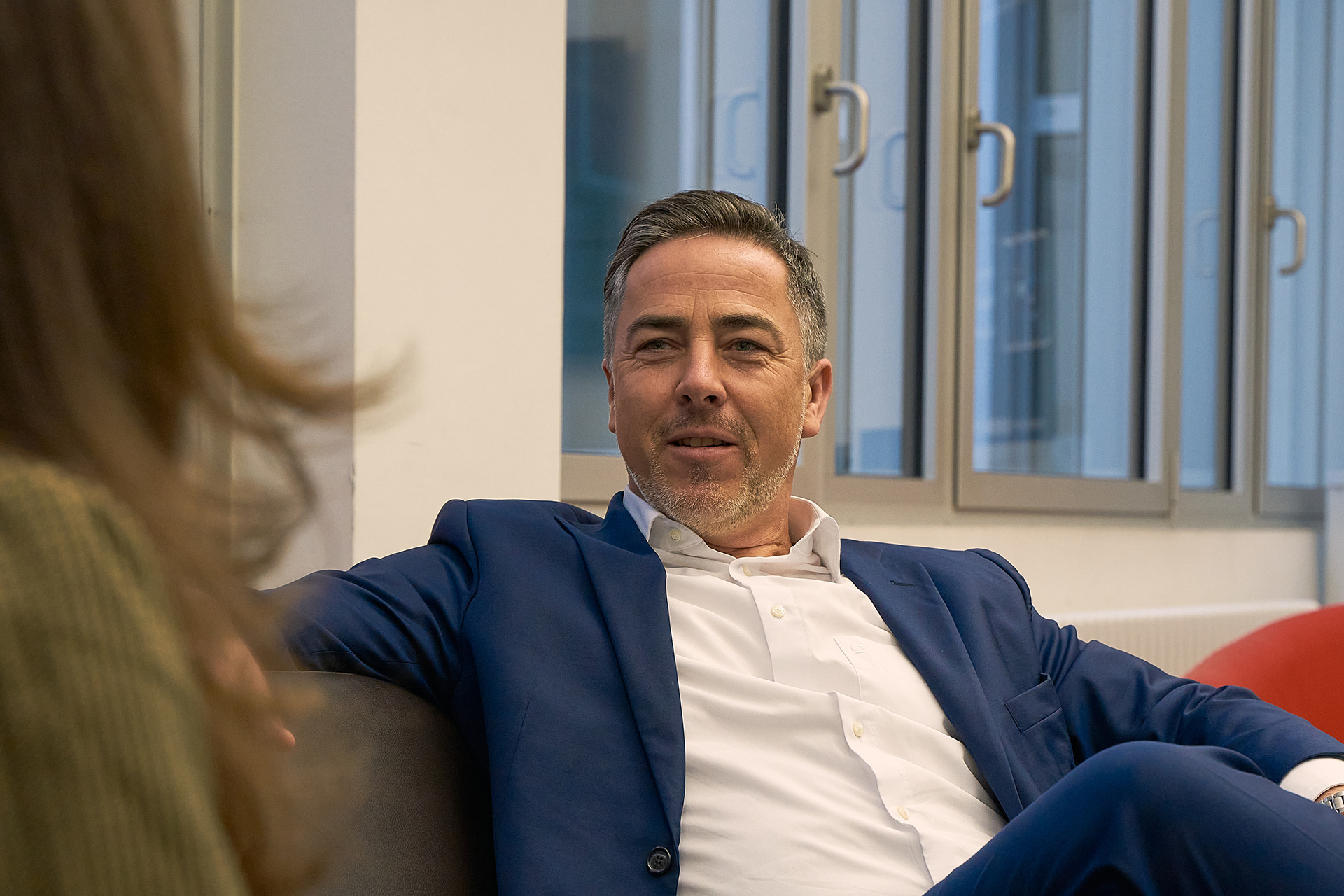 "Sensorberg – a trusted partner with reliable hardware"
KP: We were able to fulfil this point. Are there any other reasons why you chose Sensorberg Smart Spaces?​
AG: We looked at and compared all providers in advance. A decisive criterion that Sensorberg alone offers is the expandable platform, with the possibility of integrating further functions and applications via this platform, especially in the area of sensor technology. Also, we experience Sensorberg as a trustworthy partner with reliable hardware. The ISO27001 certification confirms this. At Sensorberg, it is not just talk but reliable implementation.
KP: We are happy to return the compliment. Andreas, thank you for the interview. ​
The interview was conducted by Karoline Pantera, PR & Marketing Manager at Sensorberg