Cooperation with software developer Sensorberg
Expansion of the entire portfolio planned after the pilot project
Sample-Lab tests possibilities for the digital office of the future
Berlin, October 27, 2020 - POLIS Immobilien AG (POLIS), active portfolio holder and asset manager of commercial properties, has signed a framework agreement with PropTech Sensorberg, which specializes in digital locking systems and automation, after a four-month pilot phase at the company's headquarters on Lietzenburger Strasse in Berlin. In the future, the digital access solution, in which the smartphone becomes a key via an app, will be installed throughout the company portfolio. In addition, POLIS is testing digital sensors in several offices - for more work comfort and lower operating costs.
Mathias Gross, COO of POLIS Immobilien AG, explains: "We tested the digital control tool from Sensorberg last year at our company headquarters and are convinced of this app-based platform solution for access management." Gross adds: "Look naturally we take a close look at each property and check in each individual case whether the management and control system from Sensorberg fits the building. We have already switched to the digital access system in some properties and more will follow."
The Sensorberg platform enables access control, the management of digital keys, and the opening of office or commercial space directly via an app on the smartphone. The door can be opened via the Internet but also offline via Bluetooth or near field communication (NFC). The access authorizations can be centrally controlled, administered, and controlled via the management tool. Additional features can be integrated into the platform at any time, such as opening lockers or regulating light and room temperature.
Stefan Scheuerle, CEO of Sensorberg, says: "POLIS Immobilien aims to provide modern, technically high-quality office and business premises and at the same time to continuously optimize profitability. Our technology not only offers a suitable, integrated solution for current needs, but we can also add new features at any time. This guarantees the highest possible flexibility for further applications in the future."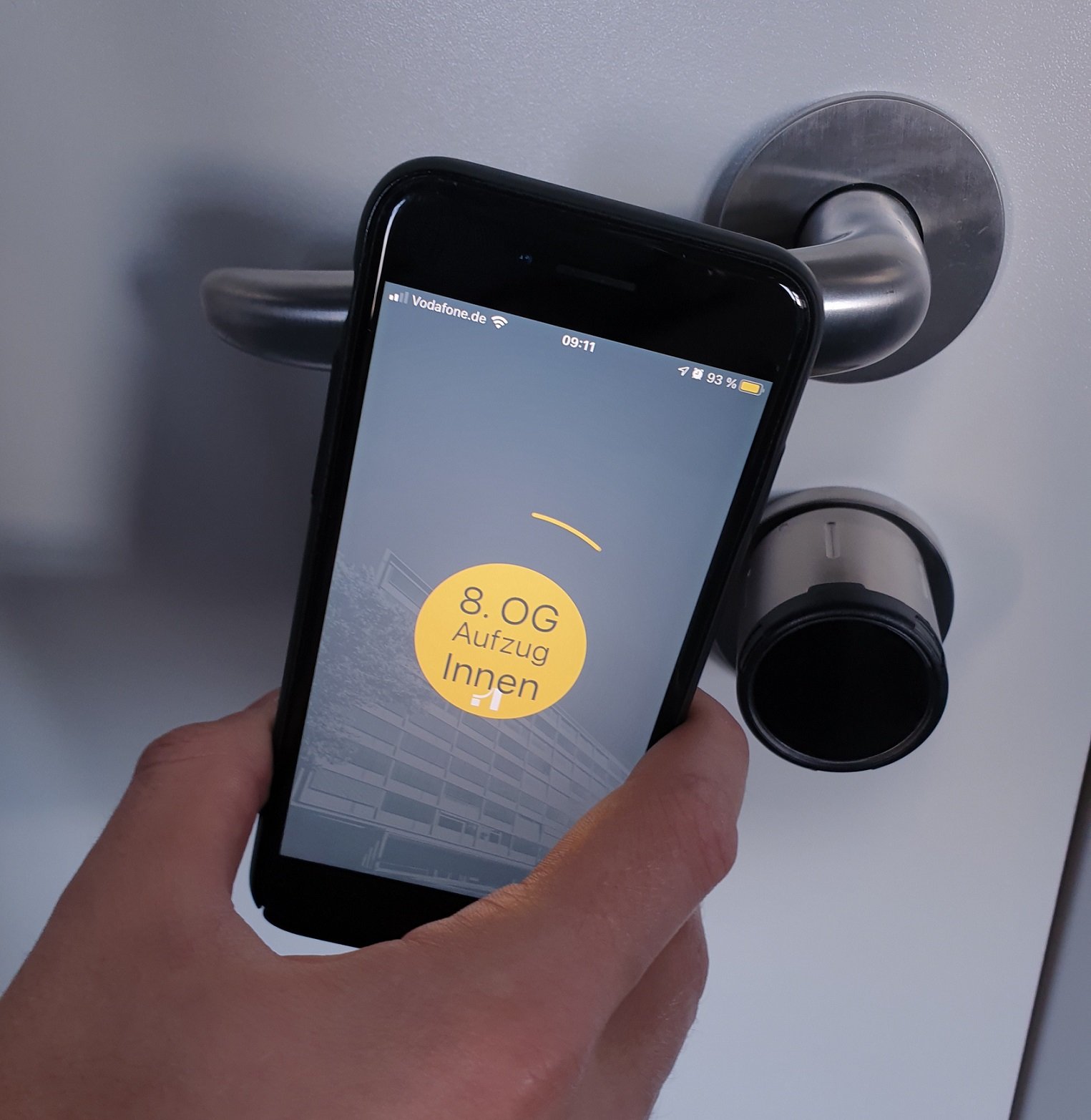 Muster-Labs für das digitale Büro


In order to be able to use holistic solutions in the area of ​the digital office in the future, POLIS and Sensorberg are planning to set up model offices at the POLIS headquarters in Lietzenburger Straße, which will serve as practice laboratories. Here the possibilities of digital sensors and their areas of application in the business field of office real estate are tested. The model offices are equipped with special measuring sensors to measure and evaluate conditions such as occupancy, temperature, or light conditions.​
Andreas Goldau, Commercial Director and member of the management at POLIS Immobilien AG, emphasizes the importance of digital progress for the company: "We see ourselves as a driver of innovation in terms of digitization in the real estate industry. However, it is important for us to understand the technology before we implement it across our entire portfolio. That is why we use our own offices as sample labs. "Goldau continues:" In Sensorberg, we have found a partner who is professionally and technically able to network office spaces in such a way that the users have the greatest possible advantage. Significant savings can be achieved through digital sensors, particularly in terms of energy consumption."
The added value of digital access solutions has recently been demonstrated in connection with the contact restrictions during the coronavirus pandemic. Digital keys can be used to ensure that only authorized employees can enter the building. The system, therefore, offers employers helpful support in exercising their duty of care towards employees in order to comply with occupational safety and infection protection requirements.

About POLIS Immobilien AG

POLIS Immobilien AG, founded in Berlin in 1998, acquires office properties for its own portfolio, which it modernizes or revitalizes and manages itself if necessary. POLIS focuses on office properties in inner-city locations in the major German office locations. The POLIS portfolio currently comprises 32 properties with a market value of around 604 million euros and a lettable area of ​​around 199,000 square meters (as of September 30, 2020). Further information at www.polis.de 

About Sensorberg GmbH
Sensorberg GmbH, based in Berlin, develops hardware and software for the digitization and automation of buildings. PropTech has specialized in solutions for coworking spaces, commercial and residential real estate and self-storage. On the one hand, Sensorberg installs access control systems and equips buildings with a comprehensive digital infrastructure through which all processes, from room booking to temperature control and opening of lockers to visitor management, can be easily and transparently controlled via smartphone or tablet. The intelligent technology can be connected to all management systems already in use. By evaluating the collected data, operators or owners can manage their buildings as effectively and efficiently as possible. When implementing the individually tailored building solutions, Sensorberg can also combine various manufacturer systems and dock onto the open IoT platform in the background, regardless of hardware. PropTech currently employs 30 people. www.sensorberg.com